Dual Screens with nVidia Cards
In the past I have been struggling with presentations on my Ubuntu powered Lenovo Y400, this machine uses an nVidia graphic adapter
OpenGL renderer string: GeForce Go 7300/PCI/SSE2
Whenever I plug the projector in. I have to restart my X-Server via Crtl+Alt+Backspace. It also gives me an aching neck where the screen only shows up on the LCD Projector. honestly sometimes i have type while my face tries to look at a screen behind me. 🙁
Thats if I'm lucky. sometimes I have to even reboot my machine. all this is simply because the Screen Resolution settings do not work.
That was then. now after fiddling around the nvidia-settings. Dual Screens and Presentations have never been better. I simply call the nvidia-settings via the menu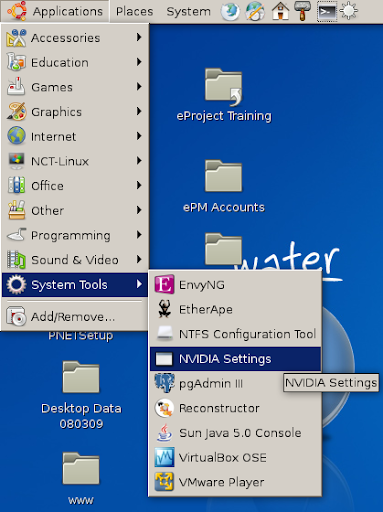 no need to run the application as super user. one will be greeted with the following options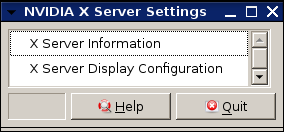 choosing the X Server Display Configuration will give us a GUI to enable the newly attached device.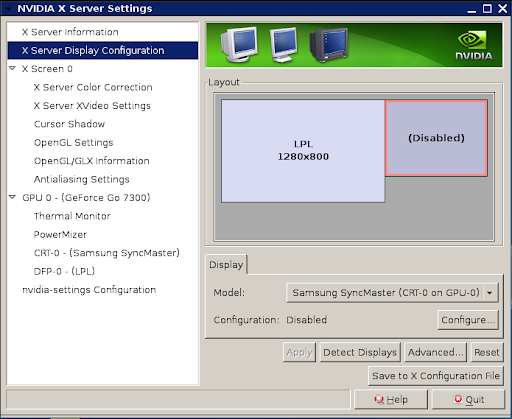 We can choose to enable the second screen by clicking configure. and selecting the TwinView radio button..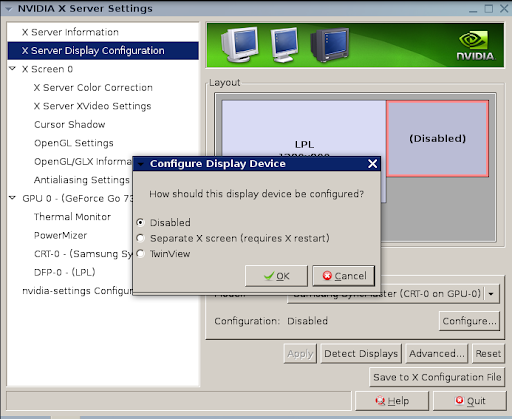 Then we set the desired resolution for the second screen. and click Apply. Viola! the screen will be stretched across both screens.
Of course this setup would be great if one were to have lots of windows to look at. like Web Development for example. 3D modeling or maybe an admin staring at log files. but in case of presentations. its a bit of a bother. Therefore I choose to setup the output as Clones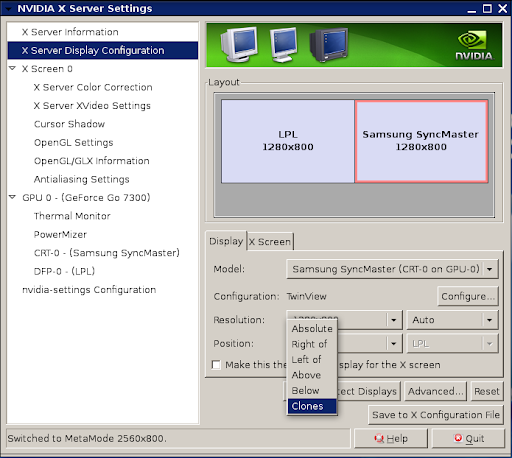 and now I have my machine and LCD Projector ready for an important presentation in front of my client.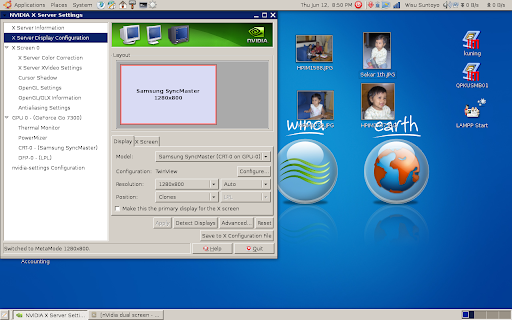 of course. the next great thing is. I always have Compiz enabled during any Presentation 😀 xixixixi