Preorder Shipit Karmic Koala
Wheheeyyyy. udah bisa preorder Shipit Karmic Koala.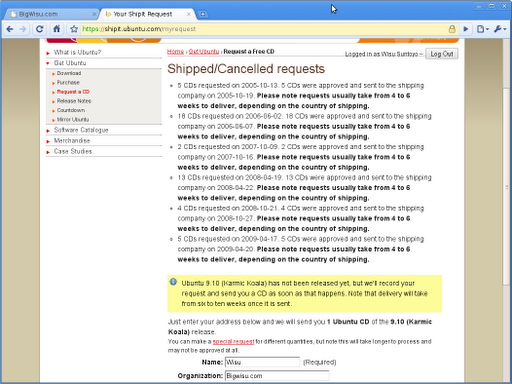 Bagi yang berminat bisa langsung ke http://shipit.ubuntu.com
Hmmm pesen 5 ah. ntar kalo LTS baru pesen banyakan.
(rock)
wah tapi koq ada peringatannya.
Request accepted. Please note that special requests can take up to sixteen weeks to deliver. For quicker processing, choose a standard option instead.
(thinking)