Vacancy: IT Manager (Pasuruan and Sukabumi)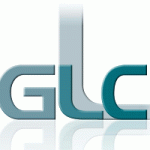 GLC Consulting is a trustworthy HR Consulting Firm, with a range of HR Solutions include Consulting and Executive Search utilizing a business system backed by an advanced information system.
Being a partner in GLC Consulting, one of my roles as a Headhunter or Executive Search consultant builds Professionalism, Partnership and Customer Satisfaction for both Employers and Candidates a like…
Here my client is a Multinational Company in the FMCG industry, their brand is well known and considered the pioneer and the top selling product in its category. Currently they are looking for two potential candidates as IT Manager to manage the overall IT Systems in their plant located in Pasuruan – East Java and another IT Manager to be located in Sukabumi – West Java.
Requirements :
Exposures with integrated application system with focus on process manufacturing and accounting system

Familiar with Microsoft product environment (Server, Desktop and Development Family)

Male or Female, age 27 – 30 years

Min. 3 years, with 2 years in supervisory level

Min. S1 in Computer Science

Background in the FMCG is preffered

Located or willing to be relocated to the area mentioned

Able to work in tight deadline environment

Strong business process analytical skills
If your qualification match with our requirements, please send your application online through this website
Apply to IT Manager – Pasuruan
or