Vacancy: IS Customer Service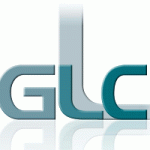 GLC Consulting is a trustworthy HR Consulting Firm, with a range of HR Solutions include Consulting and Executive Search utilizing a business system backed by an advanced information system.
Being a partner in GLC Consulting, one of my roles as a Headhunter or Executive Search consultant builds Professionalism, Partnership and Customer Satisfaction for both Employers and Candidates a like…
Our client is one of the largest multinational companies in Indonesia. Their superior brands are well known where their business will always be competitive and demanding operationally and intellectually. Our clients goal is to build an environment of equal opportunities, where each employee can use their unique talents and work styles to meet and exceed business and personal objectives.
They are in search of a talented individual to suite the role of Information Systems Customer Service. Who is expected utilize ITIL Concepts and poses exceptional Presentation Skill to achieve Customer Service Excellence. This role shall require the individual to be working in the beautiful island of Bali.
Requirements :
S1 in Computer/ Technology is preferable

Min. 1 Year of experience as IS support/ Customer Support/ Help Desk

Fluent in English

Good communication skills

Fast learner on Computer/ Technology related

Good computer knowledge focusing on Windows XP, Office

ITIL Concept, Presentation Skill, Customer Service Excellence

Will be based in Bali
If your qualification match with our requirements, please send your application online through this website